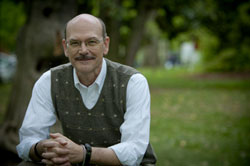 SWIFT CURRENT, SASKATCHEWAN, CANADA – October 16, 2016
I will be presenting on the topics of Trauma, and First Responder Trauma; Impact on Self and Others to a group comprised of a variety of agencies and organizations which serve the Swift Current community.
ENVISION COUNSELING CENTRE – Weyburn, Saskatchewan, Canada – October 17, 2016

This full-day presentation will focus on an over-view of trauma, and topics including intergenerational trauma, secondary trauma, and children and trauma.
MARIST COMMUNITY REGIONAL MEETING – October 21, 2016 – Washington DC

I'm honored to again be asked by the Marist Brothers to present a workshop at their regional meeting. This year's topic is Radical Acceptance, which is one of the skill sets of Mindfulness.
Justice Clearinghouse – Trauma Informed Work – January 11, 2017

I am excited to be providing a webinar for Justice Clearinghouse on Trauma Informed Work. Follow this link to register.
MARYLAND STATE POLICE INTERNET CRIMES AGAINST CHILDREN TASK FORCE – February 23, 2017 – Columbia Maryland

As part of the on-going wellness program for this ICAC unit, I am presenting on First Responder Trauma, discussing the unique impact of secondary trauma for this particular group of law enforcement personnel.
Washington Regional Transplant Community – March 11, 2017 – Annandale, VA
Once again I am honored to be facilitating this bi-annual, day long grief retreat for donor family members.
PROJECT JASON'S "KEYS TO HEALING" RETREAT – March 19-21, 2017 – Sangor, CA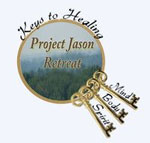 The theme of this year's retreat is 'LIFE', with topics including The Lifecycle of Our Trauma and Life after the Retreat. I am so privileged to again be the facilitator of this three-day retreat with families of the missing.
ACTIVE VOLUNTEER TRAINING, Team HOPE of National Center for Missing and Exploited Children – Kansas City, MO – April 21 – 24, 2017

I am happy to once again be providing a number of workshops and support activities to these exceptional volunteers, who provide telephone support to parents of missing children.
NATIONAL CRIME VICTIMS' RIGHTS WEEK – Omaha, NE – April 27, 2017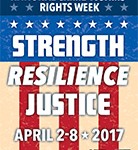 At this annual conference I will be presenting information on the impact of repeated exposure to traumatic situations by first responders, victims advocates, and other victim support personnel.