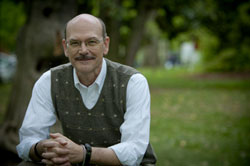 Upcoming Events
Crimes Against Children Conference – August 8-11, 2016 – Dallas Texas
As a representative of National Center for Missing and Exploited Children and Maryland State Police Internet Crimes Against Children Task Force, speaking on SELF CARE INFORMATION FOR ICAC STAFF MEMBERS.
Project Harmony Wellness Day – August 18, 2016 – Omaha, NE
Project Harmony is working toward becoming a trauma informed agency. One step they are taking is providing a wellness day for their staff. I am honored to have been asked to present information about First Responder Trauma to this excellent organization.
Healthy Families Initiative – August 23, 2016 – Regina, Saskatchewan, Canada
Sponsored by the Ministry of Justice, Corrections and Policing – Healthy Families Unit, this training is being provided to the staff, management and third party organizations involved in the Healthy Families Initiative. I will be presenting on Trauma Informed Care, an Overview of Trauma and Resilience.
Justice Clearinghouse – Trauma Informed Work – September 8, 2016
I am excited to be providing a webinar for Justice Clearinghouse on Trauma Informed Work. Follow this link to register.
Washington Regional Transplant Community – October 22, 2016 – Annandale, VA
Once again I am honored to be facilitating this bi-annual, day long grief retreat for donor family members.